The mouse has been the principle interface connecting people to computers since the advent of the PC. Its function is to translate the movement of the hand into signals that the computer can understand. The mouse and the innovations that have arisen from it have changed our world forever.
It seems appropriate, given our name, that we give tribute to this technology.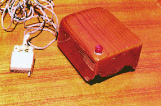 Mouse 1:
Douglas Englebart's

first mouse design
circa 1968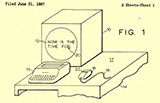 Mouse 2:
X-Y Position Indicator

mouse patent
circa 1970
Doug Englebart, the creator of the mouse, originally wanted to call it the "X-Y position indicator for a display system." Luckily for us, he listened to his colleagues and named it the mouse.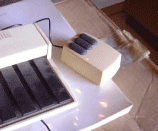 Mouse 3:
The Xerox Parc

mouse design
circa 1973

Mouse 4:
Microsoft's

first mouse design
circa 1983

Mouse 5:
The Apple Macintosh

first mouse design
circa 1983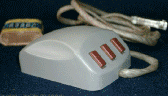 Mouse 6:
The first Russian

mouse design
circa 1986